Thursday, December 16, 2010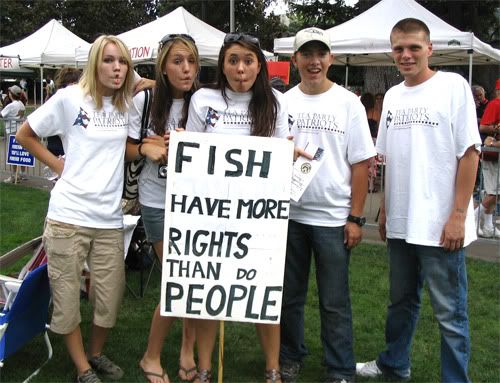 U.S. District Judge Oliver Wanger determined that the 2008 U.S. Fish and Wildlife Service report that turned off billions of gallons of vital agricultural water was faulty and needs to be re-evaluated.

There's no saying this will turn on the pumps and flip around California's economic depression, as the liberal environmentalist can just make up another phony study, and it upholds the ridiculous need to sacrifice farms to save a non-native fish. But it certainly drives the nail that these insane radical environmentalists are killing our economy based on junk.

sfgate- "In his much-anticipated decision released Tuesday, U.S. District Judge Oliver Wanger ordered the U.S. Fish and Wildlife Service to re-examine and rewrite its plan for the threatened delta smelt.

The agency's solution for shoring up the collapsing species – namely cutting water exports to California cities and farms – is "arbitrary" and "capricious," the Fresno judge wrote in his 225-page decision…

…Wanger's ruling upheld the evidence showing that the delta pumps do indeed trap and kill many delta smelt – a consolation for environmental groups that had fought for pumping cutbacks. However, the judge found fundamental flaws in the scientific analysis on the benefits of trimming water supplies to urban and rural areas and said the federal agency failed to examine the economic impacts of such a policy."