Thursday, October 15, 2009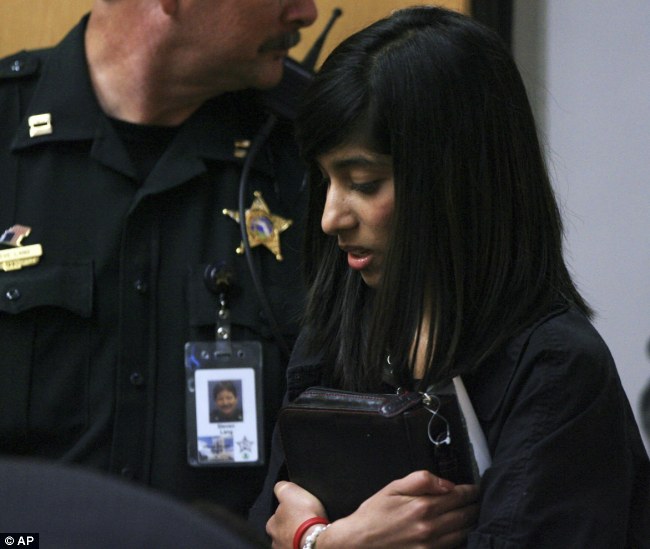 Update: Personal Failure unwittingly brings up a good point: Our legal system would have protected Rifqa had she gotten pregnant and wanted an abortion, but it leaves her in danger of her life for becoming a Christian. What has this country come to?

An Ohio judge may have just set up another "honor killing," common in extreme Muslim cultures when a family member leaves the religion. From American Thinker:




Rifqa Bary must return to her parents in Ohio

Rick Moran

[...]A brief synopsis of the story; a 17 year old girl converts to Christianity and fears that she will be killed by her family. She runs away to Florida with the help of some Christian pastors and for the last couple of months, she has fought to stay there.

According to CNN , that fight is now over:

The ruling was a victory for parents Mohamed and Aysha Bary, who had requested that their daughter's custody be transferred to Ohio while other issues in the case are settled. The teen's attorney, John Stemburger, who leads a Christian advocacy organization, opposed the move.

Seventeen-year-old Rifqa Bary left her family in Columbus, Ohio, in July and took refuge in the home of a minister in Orlando, Florida. The girl was later moved into foster care after she said in an affidavit that her Muslim father had threatened her after finding out about her conversion. Her father has denied the allegation.

In Tuesday's ruling, Judge Daniel Dawson said it was in Bary's best interest for her emergency custody continue in Ohio.

The transfer will not happen until the teen's immigration status is determined, however, the judge said.

Attorneys for the parents, who are from Sri Lanka, said required immigration documents will be submitted to the court within two weeks. A status hearing has been set for October 23 in case the paperwork has not been filed.

The ruling follows months of legal wrangling, including the affidavit from the teenager claiming that her father was pressured by the family's mosque in Ohio to "deal with the situation," referring to her conversion. In an earlier court filing, Rifqa Bary alleged that her father said, "If you have this Jesus in your heart, you are dead to me!" The teenager claims her father added, "I will kill you!" Mohamed Bary, 47, has denied the accusations.

Perhaps we'll never know how much truth is in young Rifqa's words. It is obvious that she was genuinely frightened. But was she imagining the danger? The father swears he never threatened her and that she can practice any religion she chooses. But I have a feeling if the father had said those things, Ms. Bary would not have run
away. [...]
Did you catch that? She's 17 anyways! Why not have the state hold on to her for another year until she becomes an adult to prevent the significant chance that the family will wisk her off to Siri Lanka and kill her for becoming a Christian? Do you think if her family had been extremist Christians and she converted to Muslim the judge would have ruled the same way?