Saturday, September 12, 2009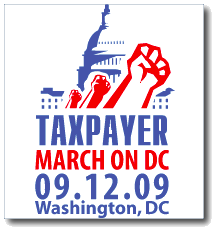 Democrats are concerned. As many as 2 million concerned Americans may show up at the 9/12 Project rally in Washington, DC today, demanding answers for the massive spending and socialistic legislation they have been working on. Here at Good Sense, we salute those common, every-day Americans who are standing up and taking back their government!


Do you think the networks can ignore this?